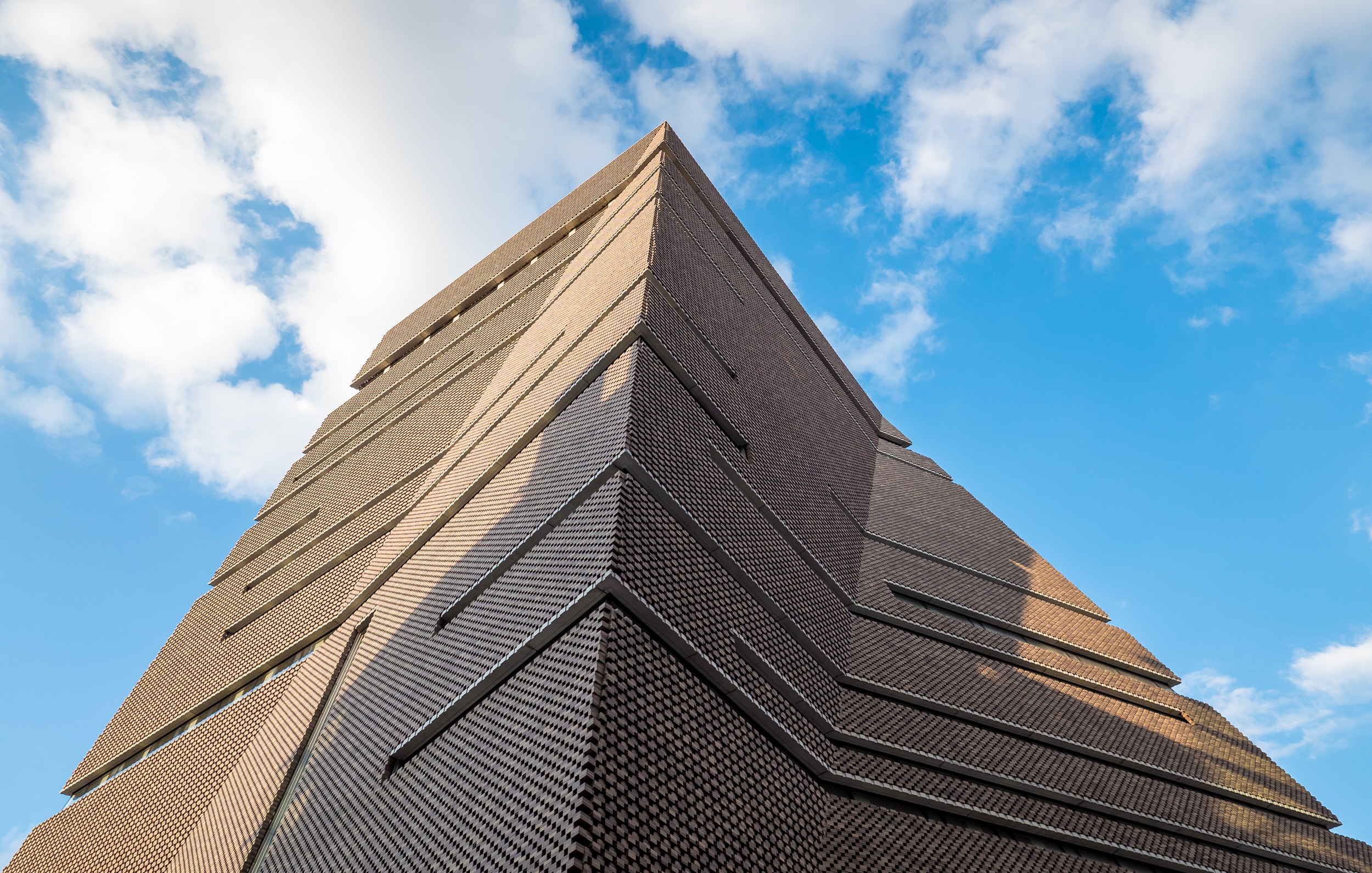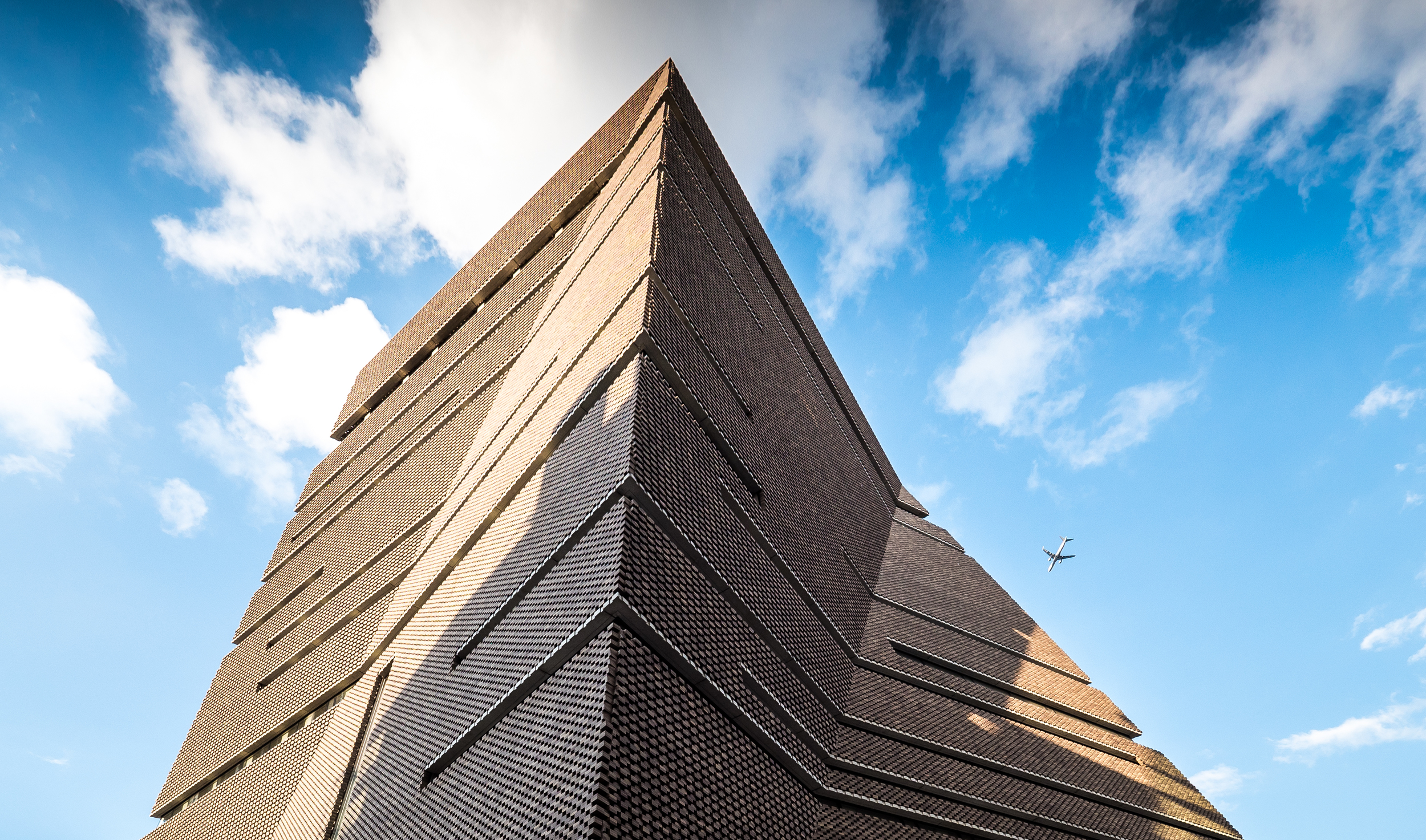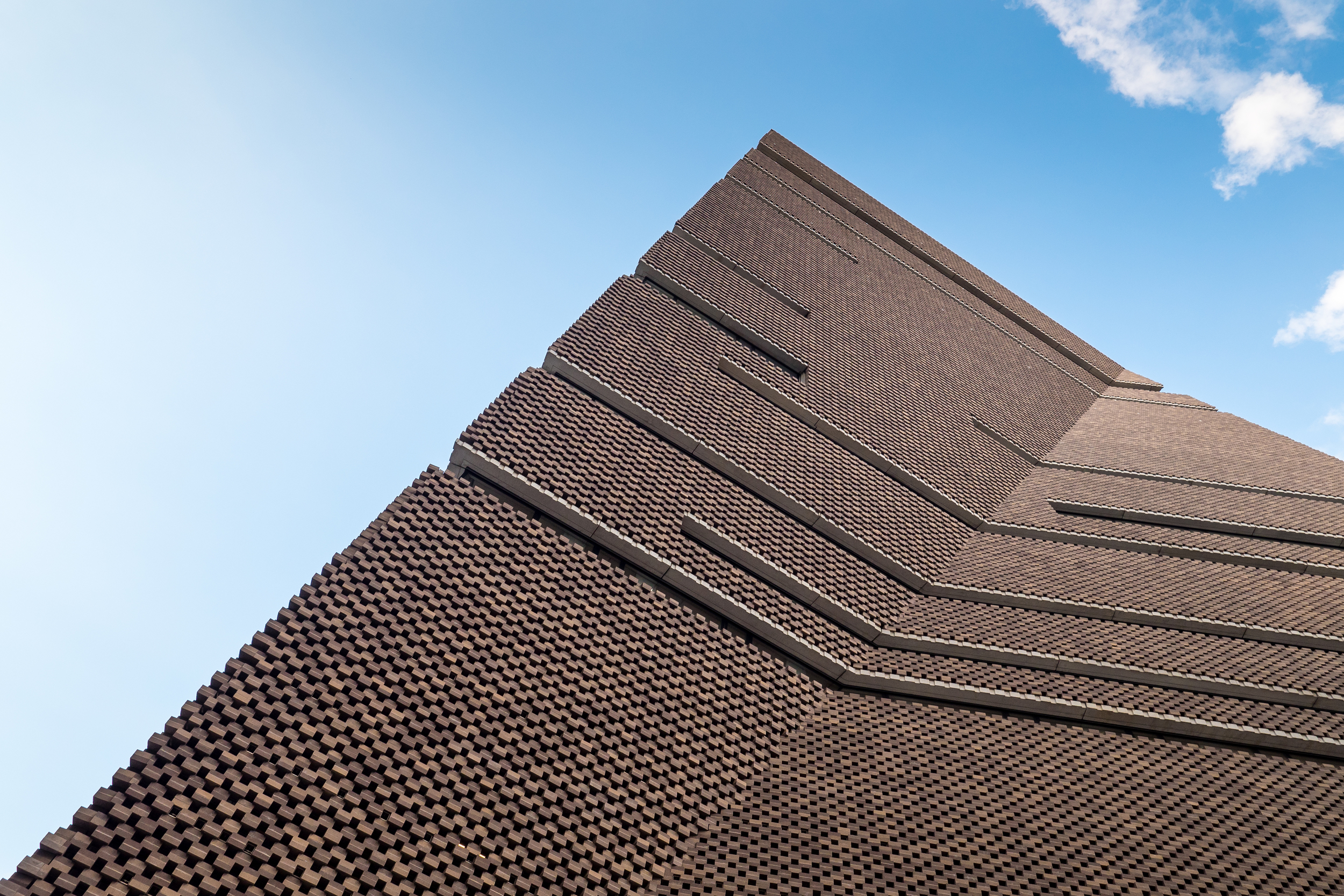 Photographs of Tate Modern Switch House - Copyright © Alex Upton
Development: Tate Modern Switch House - Gallery Extension
Architects: Herzog and de Meuron
Location: Southbank, London
Height: 72m
Architects Herzog & de Meuron's extension to the Tate Modern gallery is now nearing completion and is due to open to the public on 17th June 2016. Named the Switch House, since it is situated of the site of the former electrical substation, the new building will house galleries across 10 floors expanding the Tate Modern's exhibition space to accommodate their ever increasing collection of international art acquisitions.
Having followed the buildings construction progress over the past several years I have long been anticipating the day when the brick-clad structure would finally be revealed, for it has lain hidden beneath the incredibly complex and somewhat beautiful lattice of scaffolding for a considerable amount of time. With that now removed and the crane no longer on site I optimistically ventured down to South Bank on a somewhat cloudy and rainy day, just as I arrived the heavens parted and I was fortunate enough to get some photographs of the external structure in its afternoon glory.
The building is clad in 336,000 perforated lattice bricks which are not only beautiful to admire for the complexity of their combined structure, but also because they allow light and shadows to permeate through the buildings external skin, this is especially noticeable once the internal lights are switched on in the evening.
Its almost hard to know when to stop photographing this building for it formal and surface qualities offer endless opportunities for different compositions, with each revealing something new about the structure. Hopefully next time I return to the site I will take a zoom lens to focus in on the architectural details and brick work. I also look forward to experiencing the artworks on display inside, but i fear they will be dominated by the beauty of their container.
Currently there is still landscaping ongoing at the base of the building which will no doubt open up the area adjacent to Richard Roger's NEO Bankside apartments. I will update more images once the building finally reveals itself later next month. You can find more of my Tate Modern Switch House Photographs under the projects section of my portfolio.