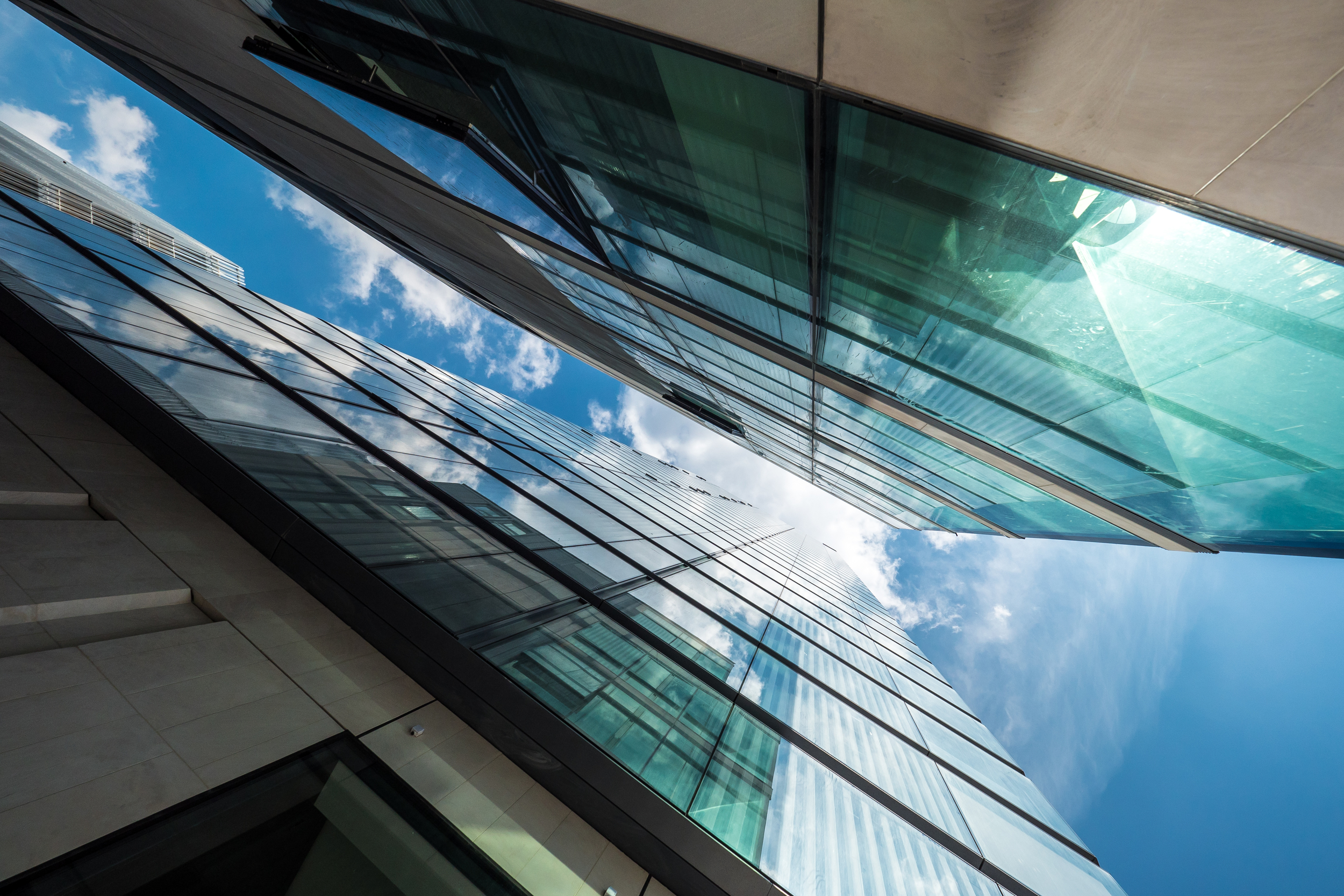 Lexicon Tower - Photography: Copyright © Alex Upton
Development: Lexicon 261 City Road
Architects: Skidmore Owings & Merrill (SOM)
Location: City Road, Islington, London
Height: 115m (36fl)
The Lexicon is a residential development by Mount Anvil which stands adjacent to Canaletto Tower on the waterfront, just beside City Road. It is one of a number of new high-rise buildings to spring up on this stretch of road, alongside Make architects Atlas Building, Foster and Partners 250 City Road and the recently completed The Eagle and Montcalm Signature Tower developments by Terry Farrell & Partners and Squire & Partners collaboration with 5plus architects respectively.
This sleek tower was designed by Skidmore Owings & Merrill (SOM) architects - the team behind the world's current tallest building Dubai's Burj Khalifa - and features both a high-rise and low-rise element. The Lexicon's minimal aesthetic is accented by its use of high quality materials, the façade being covered with a beautiful clear class which curves at the corner sections. There are 146, one, two and three bedroom luxury apartments within spread across the buildings 36 floors.
The stone clad detailing around the base of the tower becomes sharp and angular, cutting into he surrounding space projecting an interesting play between light and shadow. This lower portion of the building complements the more restrained and curvaceous upper portion by contrasting both form and materials, and in doing so breaks up the monotony of what could have been a singular design feature.
I am looking forward to returning to this area over the coming years and photographing the new developments, most of which are still at the ground works stage. Once Lexicon and Canaletto are joined by Norman Foster's 250 City Road this small area will be home to some truly iconic architecture by three leading architectural practices.